With Electric companies putting caps on connecting solar to their grid, battery storage has become the new standard when working with Photo-voltaic Solar panels. Let the sun charge these efficient battery packs to keep you up and running at night or even when the grid goes down. They even allow you to get off the grid completely.

Blue Ion Battery Storage
The most reliable, long-lasting energy storage systems for off-grid, back up, and self-supply markets.
Blue Ion sets the bar for battery performance. Rapid recharging captures all the energy your solar panels dish out. 100% discharge means you can use the entire battery, unlike some battery technologies that only allow 50% discharge.
We are confident in the long life of our systems and offer the best performance warranty available. The science of Blue Ion Ferrous Phosphate (LiFePO4) batteries means safety – they require no rare minerals and are stable under the most challenging physical conditions, unlike other lithium batteries. You can rest easy knowing that the product we are building is the safest for homes and businesses.
Super high performance
21 Year Life Expectancy
Zero Maintenance
Safe Operation
Best value for off-grid living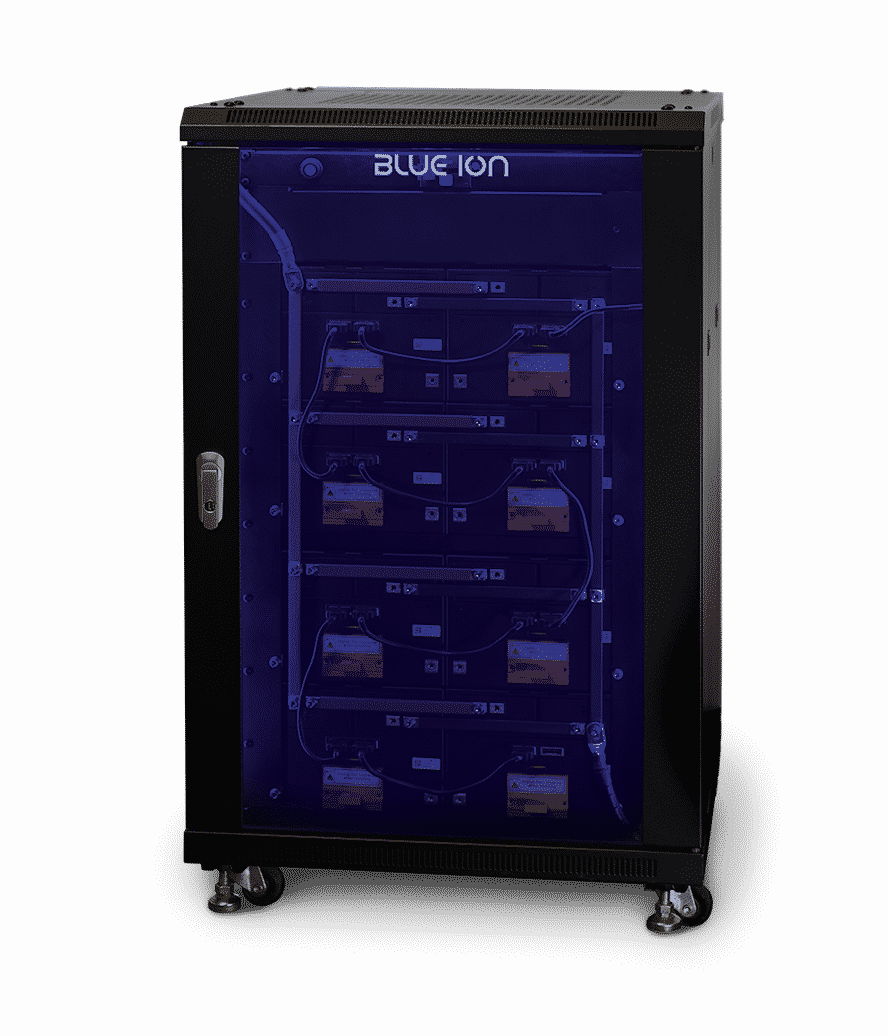 ESS BATTERY
Optimized Solution for Energy Saving & High-quality Power Energy Storage System(ESS) stores electric energy and utilize them for later consumption. It is purposed to improve energy efficiency, by enhancing the quality of renewable energy that results stabilization of power supply system. LG Chem provides most optimal energy solution for the users using our state-of-the-art energy storage system with a long lifespan and a top-notch quality.
The No. 1 Li-ion Battery ESS Company in the World
LG Chem is leading the global ESS market with successes in various ESS projects, and its track record is rapidly growing.
Differentiated Technology and Performance
LG Chem's ESS battery applies the Stack & Folding technology to create high energy density and achieved compactness. It maintains a stable structure against frequent charging/discharging, with a superior lifespan compared to its competitors.
Battery Management System(BMS) with High Reliability
ESS battery requires BMS with level is divided into Module BMS, Rack BMS, and Bank BMS according to its application. LG Chem successfully developed a BMS based on its proprietary technology and has achieved the highest level of safety through integrated management from battery cells to its entire system.