WikiWiki Makes it Easy to Get Started...
With hundreds of solar installer company all over Maui, you can trust we'll provide the best solution for your needs.
Schedule a Free No Hassle Consultation
Get a Custom Designed Solar Energy System
Eliminate Your Electric Bill and Start Saving $$$
Get Freedom From Expensive Electricity
Living on Maui, all homeowners are forced to pay for the expensive electricity provided by one major utility company. Even with plans to make Maui's electricity production renewable in the next two decades, rising fuel costs and infrastructure issues make having reliable and affordable electricity a genuine concern. Solar offers an opportunity to take power production into your own hands.
Avoid Rising Costs of Fossil Fuels
Replace Outdated Technology
You Won't Have To Wait 20 Years
Stop Renting Electricity & Save Money
Invest in your energy future now with the help of the best Maui Solar Panel Installation Company!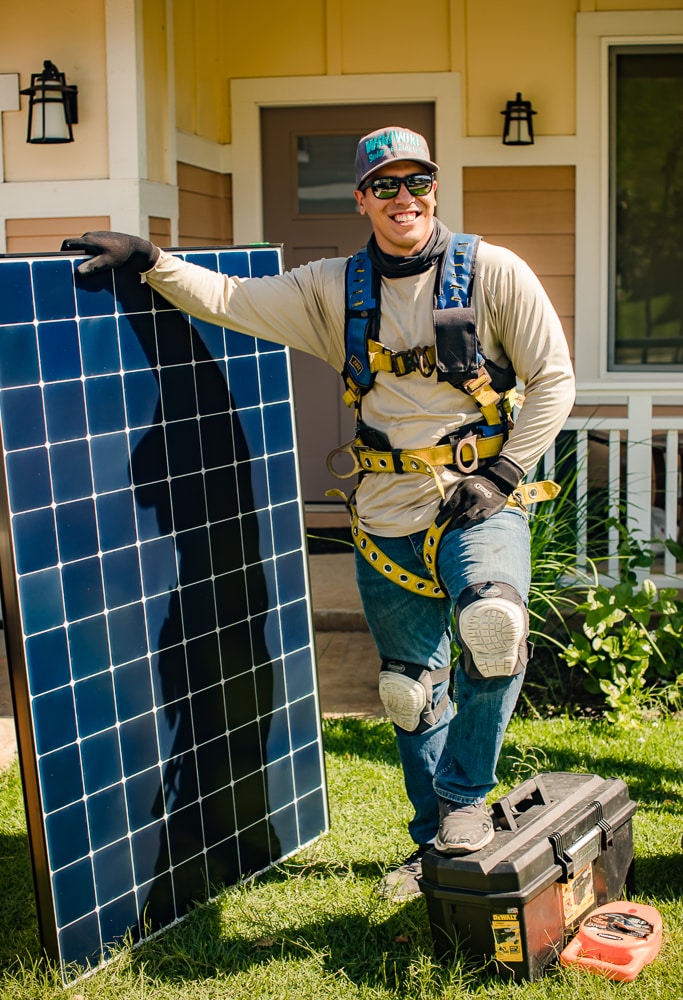 We know you want to manage the costs of running your home as a responsible homeowner. And to do that, you need to find a way to control the rising electricity costs. The problem is... you're trapped. You can only buy from Maui Electric who generates most of their electricity using expensive (imported) fossil fuels.
We know how frustrating that is and think you should have options to power your home. That's why we've been providing home solar solutions to thousands across Maui so they can produce their own. Being one of the best Maui solar companies, we help Maui homeowners navigate the state and federal incentives to help reduce the cost while maximizing tax deductions. We can even help with financing.
Gain the freedom to create your own electricity. Here's how: first, schedule a free consultation; then we create a custom solar plan for you; and, finally, you start to see your investment pay off.
Utilize those sunny days to the fullest with quality products that come with a full manufacturer warranty through a certified vendor.
Your Trusted Partner For Any Solar Energy Need
How Much Is It Costing You To Wait On Going Solar?
Each month that you pay the power company is another month without generating your own energy. It's a month where you pay up to 80% more in electricity and are required to use the only power company on Maui. You have to cope with rising oil prices, and your monthly bill is covering outdated infrastructure which is incredibly vulnerable to power outages.
Gain control over your home by utilizing your roof space now. Choose a trusted partner, WikiWiki Solar & Electric.