Electric Vehicle Fast Charging Stations on Maui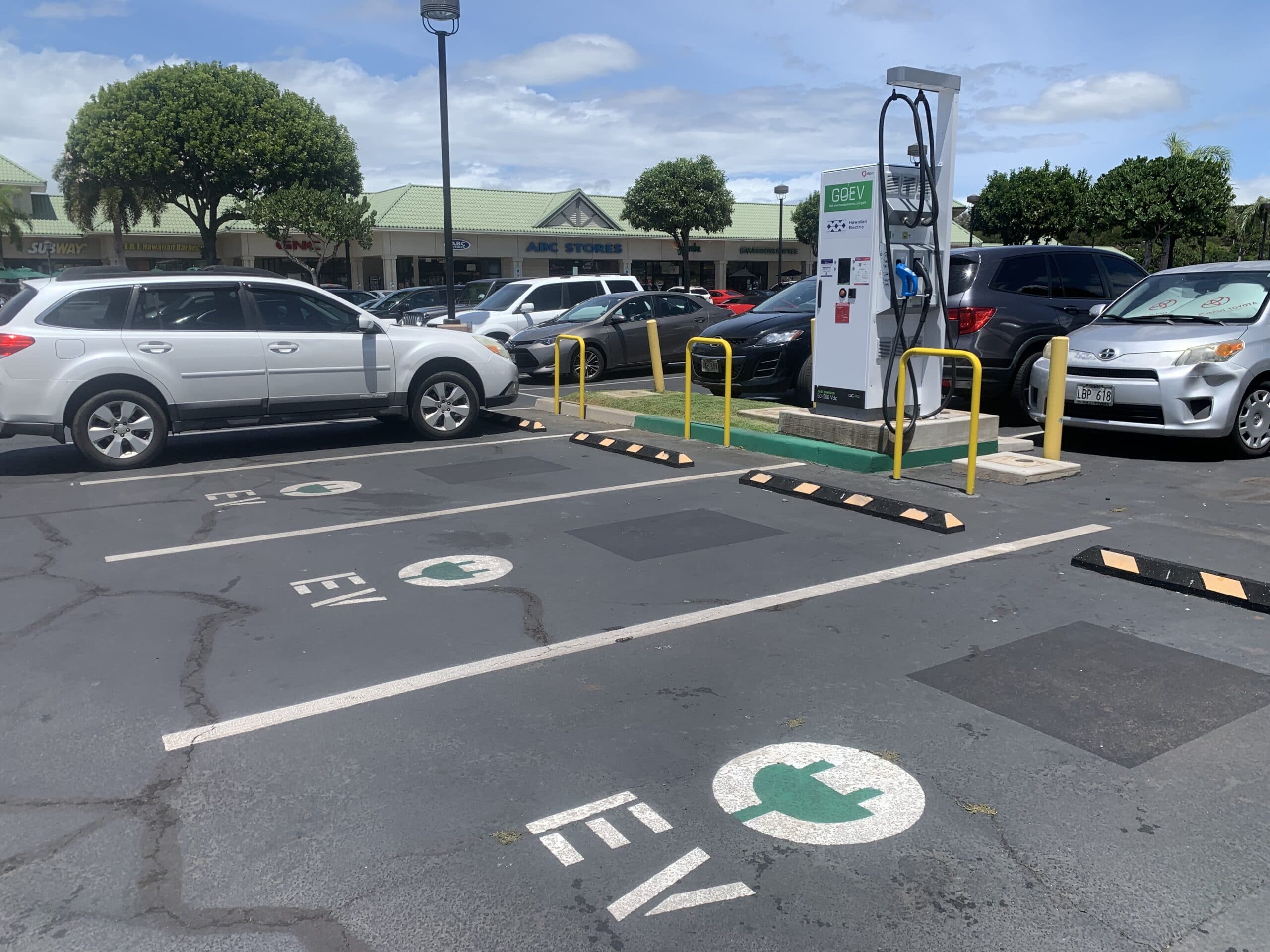 Maui County is now home to six brand new DC Fast-Charging electric vehicle stations, thanks to a new agreement between the Hawaii Public Utilities Commission and Hawaiian Electric. The new units, located on Maui and Moloka'i, were installed by WikiWiki Solar & Electric, a Kahului-based company that specializes in renewable energy solutions for both residential and commercial spaces. The companies partnered together to install the new fast-charging locations across the state in support of Hawaii's ongoing efforts towards clean energy transportation and the Hawaii Clean Energy Initiative (HCEI), intended to achieve the nation's first-ever 100% renewable energy standards by 2045. The installations support the ongoing cooperation between local and federal agencies with energy stakeholders and the community to decarbonize the transportation sector and further modernize Hawaii's infrastructure towards a more-sustainable energy delivery system across the islands.
The new charging locations can be located at:
64 Ala Malama Street Kaunakakai, HI 96748 (on Moloka'i)
245 Shaw Street Lahaina, HI 96761
275 West Ka'ahumanu Avenue Kahului, HI 96732
210 W Kamehameha Avenue Kahului, HI 96732
207 Pi'ikea Avenue Kihei, HI 96753
55 Pukalani St Makawao, HI 96768
For a complete listing of the new charging stations across the state, visit https://www.hawaiianelectric.com/products-and-services/electric-vehicles/fast-charging/fast-charging-locations
How Do The Chargers Work?
Level 3 charging units, also known as DCFC (direct current fast charging) Units, utilizing direct current (DC) technology to bypass the AC (alternating current) battery charger of an electric vehicle. As a result, Level 3 stations can generate a charge at a much greater voltage and overall power capacity than Level 1 and Level 2 stations, charging some vehicles as high as 800 volts. This increased capacity can add anywhere from 50 to 90 miles to most electric vehicles in 30 minutes, often adding up to 80% of the vehicle's overall capacity in a much shorter time frame:
Level 1 chargers can replace somewhere in the neighborhood of around 4-5 miles of driving per each hour of charging, and are typically found in most residential installations;
Level 2 chargers can add around 15 to 25 miles of driving per hour of charging, normally recharging most long-range batteries after around 8 hours;
Level 3 DCFC charging stations are equipped to add anywhere from 50 to 170 miles of range in around 30 minutes, depending on the vehicle's overall capacity and the power output of the charging station. They can usually reach a 100% recharge in anywhere from 60 to 90 minutes total charging time.
Hawaii has continued to build new inroads towards creating a sustainable future in energy, and Maui County's new DCFC Level 3 charging stations will help to increase the validity of renewable transportation energy for the residents of Maui and Moloka'i. Hawaii depends more on petroleum-based technology than any other state, and continued advancements in clean energy solutions and infrastructure will aid the Aloha State in meeting the challenges of modernizing our overall energy system and reducing the petroleum consumption and harmful emissions from our transportation sector.